Veterans Legacy Program
Welcome to the University of Central Florida—National Cemetery Administration's (NCA) Veterans Legacy Program (VLP) website and educational resource portal.
The National Cemetery Administration's Veterans Legacy Program is a Veterans Administration-funded project that aims to connect veterans commemorated at national cemeteries to the broader community using cutting-edge technology and innovative pedagogy designed by a collaborative team of university professors, staff, students, and K-12 educators.
UCF's History Department works with NCA to tell the stories of our nation's veterans memorialized at Florida National Cemetery in Bushnell, Florida, St. Augustine National Cemetery, in St. Augustine, Florida, Bay Pines National Cemetery in St. Petersburg, Florida, Aisne-Marne American Cemetery in Lucy-le-Bocage, France, and the Meuse-Argonne American Cemetery in Romagne-sous-Montfaucon, France.
The project harnesses UCF student and Florida K-12 educator research efforts to create biographies of veterans buried or memorialized at the cemeteries. These biographies form the basis for this website, which features the veterans' stories, as well as an interactive K-12 curriculum. The project also included a yearly field trip to one of the cemeteries near Memorial Day. K-12 students join teachers, UCF faculty, staff, and students, government representatives, and the media to share veterans' stories and learn about our nation's history.
Calling All Florida Educators
Join us to memorialize and learn from the lives of Veterans buried in Florida's National Cemeteries by participating in the UCF Veterans Legacy Program. We are seeking teacher applicants for our VLP Institute for 2023-2024. Applications due December 11, 2023.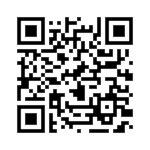 Featured Biographies